Hello my lovely human followers*
At the start of this month, a quote of mine was featured in the Metro – thank you, Erica Crompton!
Erica was looking to write an article on the best films that explore mental illness, and having recently written an essay on Benny & Joon as part of my final year coursework, I thought this would be a great chance to share my thoughts.
Now, let me preface this next part by saying I hate when literature and film imply that if you find the right romantic partner all your problems will be solved. In real life, sometimes that perfect love doesn't quite work out…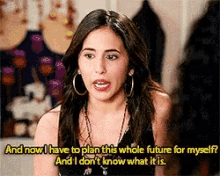 However, unlike some films about mental illness, Benny & Joon combines subtle and common symptoms of schizophrenia to provide a positive portrayal of one way that the illness could manifest. Even though the writers never name her mental health condition – choosing instead to refer to her as 'sick' – she exhibits distorted speech, auditory hallucinations, and outbursts of anger which would likely mean a diagnosis of schizophrenia.
Though I don't have schizophrenia myself, I have experienced psychosis. After some seriously intense research for my assignment, I believe the film is a helpful representation of the disorder.
It demonstrates that not all people with schizophrenia are violent, scary, and unable to be integrated in the community. It casts light onto the strain that schizophrenic episodes can have on close friends and relatives of the individual.
Benny & Joon sends the message that not all people with schizophrenia will have the condition chronically. Through medication, therapy, and a positive support network, people who have schizophrenia can live an independent, fulfilling life.
Soon I'll be doing a blog post on my favourite films that represent mental illness in a helpful way. Let me know your suggestions, I'm always looking to see how writers and filmmakers portray any mental disorder through fiction.
Check out the rest of the article here.
Hugs to all of you who need it,
Rowan.
*(Side note, when I was five I watched Harry Potter and the Philosopher's Stone, during the part where Hagrid tells Harry about the night his mother died, for the longest time I thought he said, "Voldemort had started to gather some flowers" and I couldn't understand why that was scary or relevant. True story.)
---
Links to GIFs:
Valencia