Hello again folks,
Long time no post, yet again. I can't seem to keep myself in a routine at the minute. Graduation through my mood completely out of whack but here we are! Back with the second part of my tips on how to cover up in the hot weather without actually melting into a fleshy puddle.
As I said in my previous post, scars from self-harm affect so many of us. Whether we have scratches, scalds, or stitched up cuts, the act of showing them is a personal choice.
I am a huge advocate for being transparent when it comes to mental health, however many of us choose to hide the history we have on our skin.
DISCLAIMER: This post is in no way intended to be body-shaming. You can wear anything you feel comfortable with, no matter how your skin looks, your shape, height, or size. These are simply suggestions I use for myself to help cover-up and stay cool.
Skirts
Midi Skirts
Midi skirts are fantastic for summer. You can find them in most charity shops for under £10 (I once found one for £2.50!) and they keep your upper thigh covered. This one here is from H&M for £19.99.
Skirts this length can be found in a range of different styles, like pencil skirts and body-con so it's super easy to tailor this tip to your own style. However, I find that the floaty type like the one pictured above is the most summery, and is typically my favourite style to go for when I'm trying to cover scars and stretch marks on my thighs.
These skirts are wonderful. You can dress them up or down, depending on the occasion. They don't raise questions, as they are often worn in summer anyway. You can guarantee if you wear jeans someone will crack the old,
Aren't you hot in that?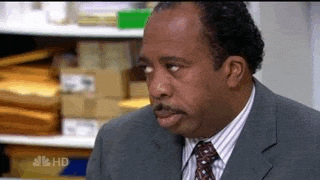 Yeah, I bloody well am hot in these jeans, but that's none of your business!
Maxi skirts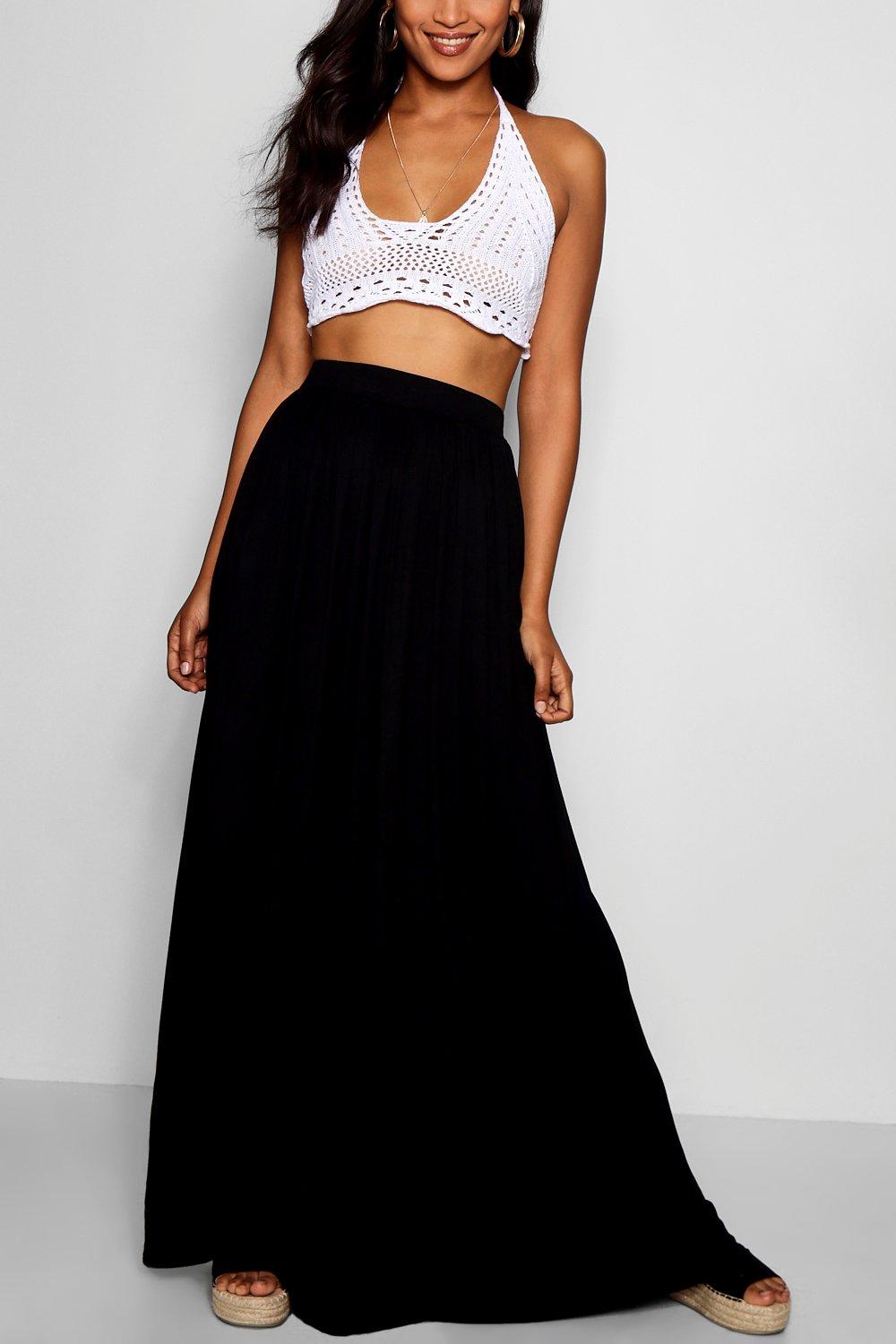 Another life-saver in this weather is the maxi skirt. Obviously I've chosen to display this black jersey skirt from Boohoo because I'm still an emo kid at heart, but again you could find an alternative for cheap in Primark or a charity shop.
These are great if you have insecurities about your calves and aren't ready to show them off just yet. They're elegant and perfect for whatever occasion. Going somewhere fancy? Pair it with a fitted crop top. Heading to the shop? Sling on a t-shirt and tuck it in.
The added bonus of these skirts is the control you have. If you're sitting in the garden at a sunny barbecue, you can keep your legs covered up. Then if you find yourself alone for a few minutes you can take the opportunity to get your legs out and show them the sun.
Tips:
Being a short-arse
Are you like me and 5 foot nothing and find maxi skirts drag on the floor?
Maxi skirts with an elasticated waist can be rolled over at the waist band without looking weird. If you fold it towards you it can take the skirt up a couple of inches.
Alternatively you could pair it with some platform shoes, sandals, or boots, depending on your style and where you're walking that day.
These RAID "flatform" sandals from Asos are an example of a flat but raised shoe – far easier to walk in than traditional heels. I've seen some similar in Primark which were about a third of the price of these, which are currently being sold at £29.99.
"Chub rub"
I know many of you will hate the phrase "chub rub." Some of you lucky devils might not even know what it means.
This is a rash that occurs when there is friction between your thighs as they rub while you walk. It can be incredibly painful, and often deters people from wearing skirts at all.
That being said, there are two tricks you can try which I have found to be particularly helpful.
1. Roll-on antiperspirant
I'm no scientist so I can't explain to you how this works, but for the past two years I have been using this trick to help combat my thighs from chafing when I wear skirts.
It doesn't feel very flattering to be rolling moist deodorant on your inner thighs, but I believe it reduces sweating and also acts as a protective layer to reduce the friction of skin-on-skin. Roll-on deodorants are fairly cheap and usually small so they're easy to carry about with you so you can reapply in the loos later if you feel the effects wearing off.
2. Cycling shorts
For some people, the deodorant trick simply doesn't work. An alternative to this is to wear form-fitting shorts underneath your skirt to prevent chafing.
Image source: Sports Direct, 2018
These LA Gear body-con shorts from Sports Direct are really cheap, costing only £4.
Can't afford to buy something extra? You could instead cut up a pear of tights or old leggings to just above the knee. Though this is not an ideal solution, nor one I've tried myself, it seems to be an effective way to tide you over until you're able to buy some actual body-con shorts.
Trousers
Although I previously mentioned in this post about how jeans can raise the ridiculous "Aren't you hot in that?" question, wide-legged or light weight trousers are a good choice in hot weather. They keep you covered, but are far more breathable than jeans.
Image source: Zara, 2018
These outlandish but amazing trousers from Zara are a prime example of the style of trousers I wear when it's boiling outside.
Though these may not be something you usually go for, wide-legged trousers like these are currently in fashion, and are unlikely to make you feel as uncomfortable as jeans or leggings would.
Alternatively, if you don't feel quite ready to wear something so wide legged, or are self-conscious about them being too long for you, harem pants are a great alternative.
These floral harem pants from H&M retail at £12.99. Wearing them feels like pyjamas. They're thin, airy, and comfortable. You are also able to roll them up to your knees should you want to, so they look like cut-offs. This is great if you only want to cover your calves some of the time.
Tops
Finally, we come to the thing that is my biggest difficulty in summer. Tops.
Most of the tops I own are band t-shirts from when I was younger and in my prime emo years. These are no good in 30°C heat. First off, they're black. Secondly, they do not cover my scarred up arms that I don't always want to have out on display.
So if you're like me and vest tops and t-shirts are a no-go for you in summer, here are a couple of suggestions that I have found useful.
Crop tops and bardots
Long sleeved crop tops and bardot tops are both beautiful and covering.
This cropped bardot top from New Look would look excellent paired with a long skirt or high-waisted trousers. Plus, the tight sleeves on these is great as it means you won't have the awkward moment where your sleeve accidentally rolls down and your scars are on show to the bartender in Spoons who you weren't quite ready to reveal your life story to.
I know that often because it is marketed as a crop-top and usually models who wear these have flat stomachs and defined abs, people are often uncomfortable about wearing these or even trying them on.
If you have a muffin-top like me, a sad belly button, stretch marks, scars, whatever, you can hoist your skirt right up to where the bottom of the top is as if it were a dress.
There is NO SHAME in having these things. I absolutely am not body shaming. However, I do understand than not everyone is ready to show these parts of themselves that they may be self-conscious about.
Blouses
The market is rife with thin, baggy shirts at the minute. Especially longer shirts.
This beautiful pale green shirt from New Look retails at £14.99 (but you can usually get 10% discount on non-sale items if you have your university student card with you in store). It would look gorgeous paired with skinny fit shorts, whether they're mini or knee-length.
You could also tuck it in to some chino-style trousers, or a midi skirt for a smarter or more formal look. Alternatively, you could wear the shirt unbuttoned over a cami-top, however this causes me anxiety as I'm often worried someone will tell me to take the shirt off because they think I'm too hot.
Remember:
You do not owe anyone an explanation.
It is your choice if you want to show your scars, and if you don't want to, you do not have to justify that because someone is asking questions.
Stay safe. Keep hydrated. Autumn will be here before we know it.
All the best,
Rowan x
---
GIF sources: